What is the best professional video editing software available for PC or Mac? It's difficult to choose among so many options, but if you want to create high-quality videos, you'll need professional editing software.
Top 5  professional video editing software programs that are available for free download
Now let us take a look at the best free professional video editing software for Windows and Mac users, as well as some paid options. We'll go over the fundamentals of each platform, as well as the top benefits and drawbacks of each.
Movavi Video Editor Plus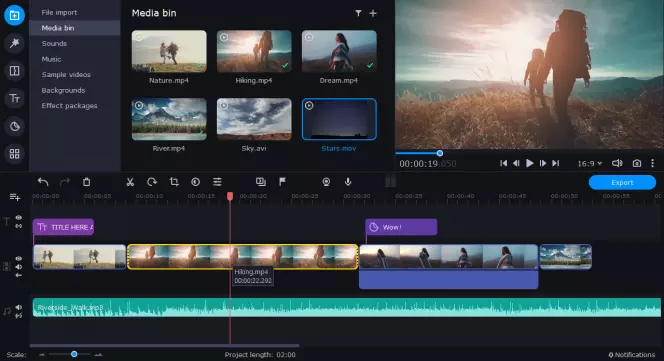 Movavi Video Editor Plus is a free, professional-level video editing software for Mac and Windows. Movavi allows users to drag and drop video and audio tracks into the timeline, add effects, and perform all of the editing techniques popular among YouTubers, streamers, gamers, and moviemakers.
Key features:
Green screen videos are made simple with Chroma Key.
Several cool effects and filters
Capabilities for advanced stabilization
Adobe® Premiere® Pro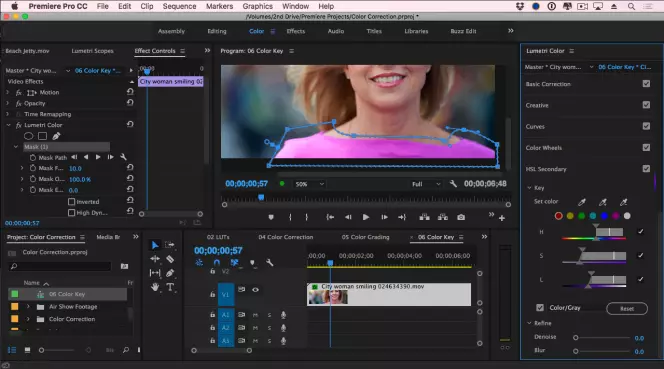 Adobe® Premiere® Pro is a great piece of video editing software for professionals. Adobe® Premiere® Pro is used by professional editors and video makers to create full-length films, YouTube videos, social posts, and TV shows. The application includes a variety of features, such as animations, filters, color correction, clip splitting and merging, and so on. Despite its robustness, Adobe® Premiere® Pro is not the easiest software for beginners to learn. However, once you've mastered the interface, you'll be able to use it to create professional-level videos complete with titles, opening and closing credits, transitions, filters, color gradients, and all the other features that make cool videos truly stand out.
Key features:
Edit multiple projects at the same time
Sharing projects for easy collaboration
360-degree video editing for VR projects
Magix Video Pro X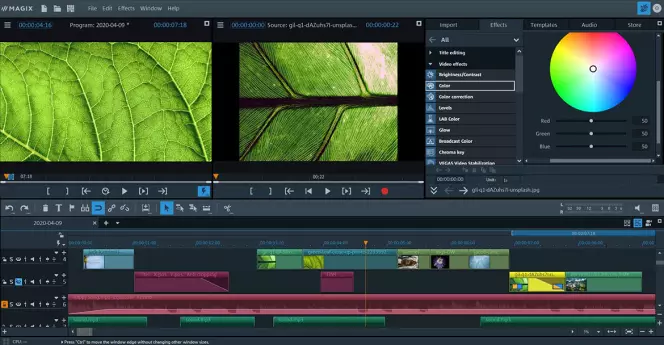 Magix Video Pro X is an excellent professional editing program for Windows 7, Windows 8, and Windows 10. Because it is incompatible with macOS, Apple users will not find a solution to their video editing needs here. Having said that, Magix Video Pro X does provide a solid editing solution for the majority of PC users (though it does not support Windows XP). It has advanced sound and video editing capabilities, visual effects, and professional project templates. Users have reported that the interface is not very intuitive at first, but that once you get used to its controls and workflows, it's a powerful tool. Magix Video Pro X may be a good option if you're looking for professional project templates.
Key features:
Snap markers allow for simple audio and video synchronization and beat matching.
Subtitles, fonts, and title templates have been updated.
Editing capabilities for multiple cameras
Autodesk Smoke
Autodesk Smoke is a macOS professional editing software. It isn't available in Windows or Linux, and while it has a lot of great features and tools, the price tag may deter many users who want to make beautiful videos on a budget.
Key features:
Timeline-based workflows
Compositing capabilities include depth of field and dissolve functionalities
Dynamic trimming for easy timeline navigation
EDIUS PRO
EDIUS PRO is a non-linear video editing software that allows users to design custom workflows within video projects. It places a strong emphasis on collaboration, and its creators claim that it is used across industries, including news media, independent film, and corporate video productions.
While 

videos 

are 

rendered

in 

the 

background, 

users 

can 

work 

on 

other 

projects.

Advanced 

motion 

tracking 

is 

beneficial.

Users 

can 

preview 

videos 

in 

draft 

preview 

mode 

before 

they 

are 

rendered.