While Windows 10 includes a photo viewer, the best photo viewer for Windows 10 is determined by the user's needs. Take a look below to see the differences between the best picture viewers for Windows 10.
Best image viewers for Windows 10
1. Picverse Photo Editor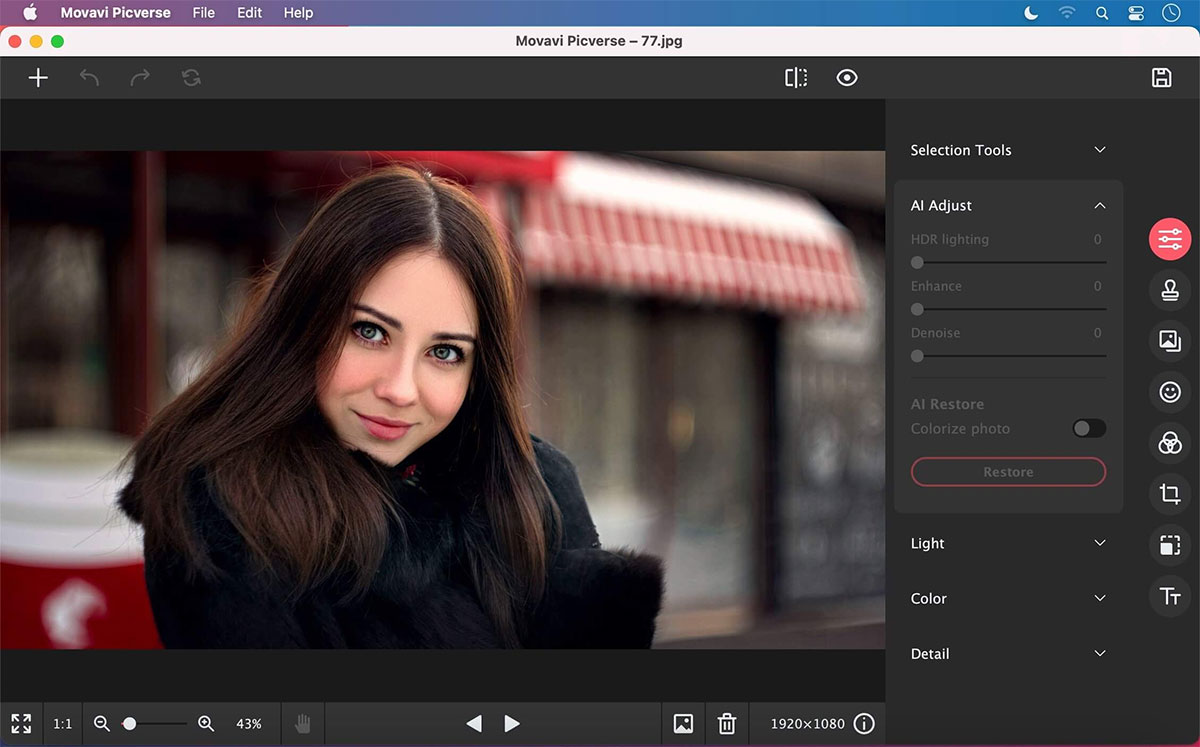 This is a quick and powerful photo viewing and image management program for Windows and Mac. Users can rely on the software to scan images automatically, allowing them to search by name, date, and location. Along with a useful photo viewing option, it also includes image editing features such as Artificially Intelligent enhancements for quick, intuitive changes to photo styles, and a plethora of healing and selective adjustment tools to improve shots.
2. Apowersoft Photo Viewer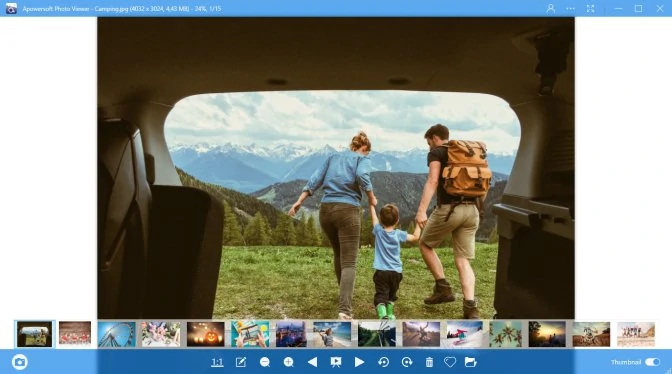 An intuitive interface allows this photo viewer to adopt efficient computer technology for fast loading times on any image. It supports a range of standard and professional imaging formats, including HEIC, PSD, CDR and RAW, which is perfect if you need to switch between image editing software or open a file that was sent by someone else because that means no additional (often expensive) proprietary software is required. opening PDF documents eliminate the need for additional software.
3. FastStone Image Viewer
This free image editing software supports nearly all major image formats and even camera RAW files. It includes a wide range of image editing features to make changes to images and is simple to navigate through file structures, making it possibly the best picture viewer for Windows 10. One of the most useful features of FastStone Image Viewer is the ability to create a four-up image comparison view in which all four images can be zoomed into and out of simultaneously or independently – useful when deciding which shot from a series of images is the best or determining sharpness.
4. IrfanView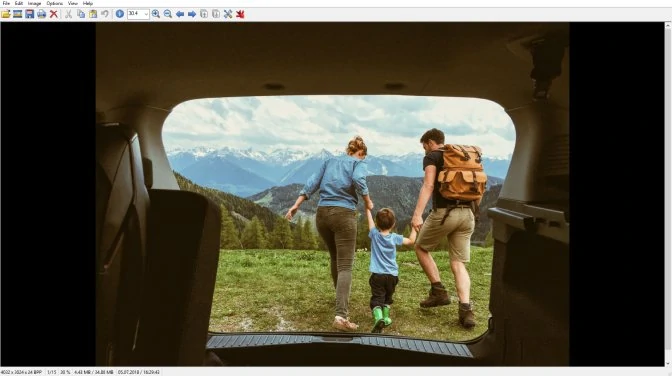 IrfanView takes pride in being one of the smallest and most compact image viewing software programs available, making it ideal for those with limited storage space on their PC. Full backward compatibility means that users of Windows from XP to the most recent Windows 11 will be able to use it without issue. It also supports 32 and 64 bit operating systems and is free for personal use (with a small cost for commercial licenses). While the layout appears to be a little dated now, tools and features are still easily accessible, and the program functions perfectly well as an image viewer with basic image corrections and edits.
5. XnView
This free image editing software supports almost all major image formats and is also compatible with camera RAW files. Possibly the best image viewer for Windows 10, it includes a wide range of image editing features to make changes to images, and it's easy to navigate file structures. One of the best features of FastStone Image Viewer is the ability to create a quad image comparison view where all four images can be zoomed in and out simultaneously or independently, which is crucial when trying to decide which shot to take. a series of images is best, or to determine sharpness.
6. NoMacs
One of the best free photo viewers for Windows 10, this software is also one of the most compatible across multiple operating systems, making it ideal for users who don't need to stick to Windows but can also use Linux, Mac, and others. This is a top photo viewer app for Windows machines because gallery views make it easy to navigate through your image library. It includes image manipulation tools and can open and handle RAW files as well as layered PSD files for Photoshop® workflows.
7. Google Photos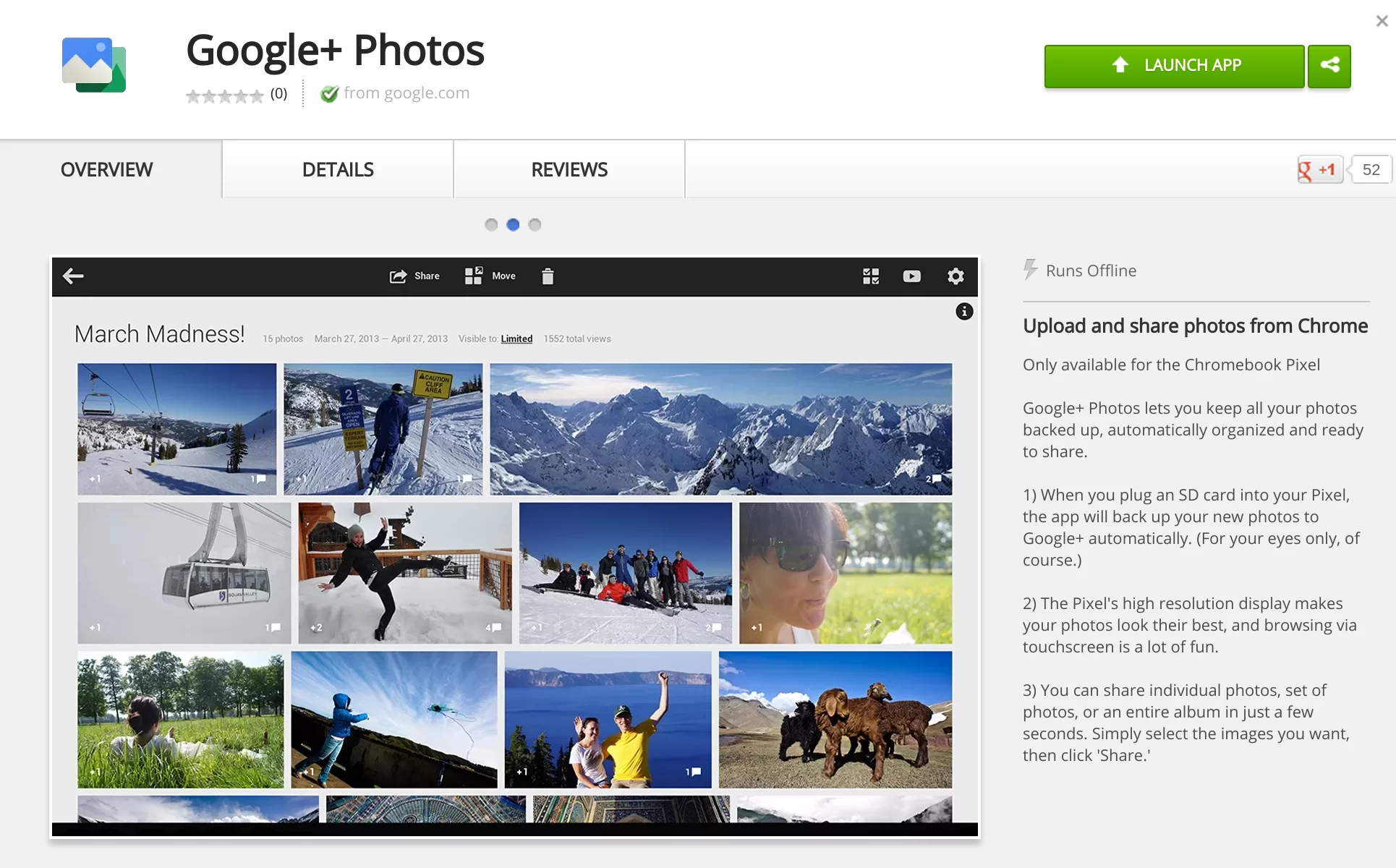 Since it is a simple image viewer that is available on almost any platform that supports the mobile operating systems Android and iOS, as well as any device suitable for web use, it can be used by both mobile and desktop devices. Intelligent search options powered by artificial intelligence make it simple to find events, landmarks, animals, or people without having to keyword images during or after import. Google Photos has a good set of image editing tools that allow you to change the brightness, color, and apply presets for quick editing. The app is also inextricably linked to printing services, allowing you to get quick prints and photobooks delivered right to your door.
8. Ashampoo Photo Commander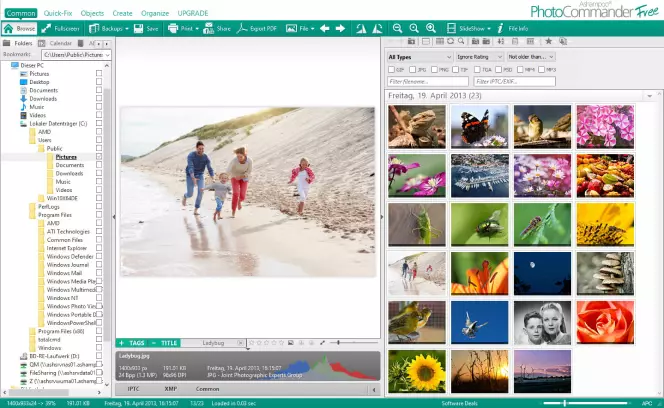 A full-featured image viewer that also organizes files and functions as an image editor, allowing for a wide range of image adjustments. Create greeting cards, calendars, and photo collages by converting and publishing images.
9. Excire Foto
Using artificial intelligence and machine learning technology, this image viewer employs face-recognition technology to analyze and tag photos of people. Sharing with friends and family is quick and easy thanks to quick searching and simple sharing options.
10. Microsoft Photos
This free PC image viewer comes directly from Microsoft and offers the ability to view both photos and videos. Edit, compare, or create albums to organize images and videos or even create movies from photos.