There are various types of game capture software available, and they all claim to be the best gaming software ever created. However, some are better than others, and the best game recorder for you will be determined by the games you intend to play and the type of PC you have.
Let's look at the apps that claim to be the best game screen recorder, including free game recording software.
The top 5 best screen recorders for games
1. Gecata
Best for: Windows game recording
Compatibility: Windows 7/8/10
Price: Free trial, full version for $30.95
Gecata by Movavi is a lightweight streaming and game recording program for Windows PCs that guarantees lag-free operation with a single click. You can stream and record at the very same time, overlay your webcam, and control everything with hotkeys so you don't have to interrupt the gameplay. Gecata supports multiple formats, can use NVIDIA and Intel hardware acceleration, and can record 4K video at up to 120fps. Because it saves your audio streams separately, it's very easy to edit out any bloopers without affecting the in-game audio.
2. Bandicam
Best for: Beginners
Compatibility: Windows XP, Vista, 7/8/10
Price: Free trial; full version for $39
Bandicam does not stream, but it does provide a plethora of screen capture and recording options, including the ability to capture from external devices such as smartphones and game consoles, as well as the standard webcam support. It can capture up to 480fps at up to 4K UHD resolution and can capture not only the full screen but also specific areas. With Chromakey support, you can make yourself appear in-game if you have a green screen handy. If you want to livestream, this isn't the program for you, but it's great for recording games on Windows.
3. Screen Grabber Premium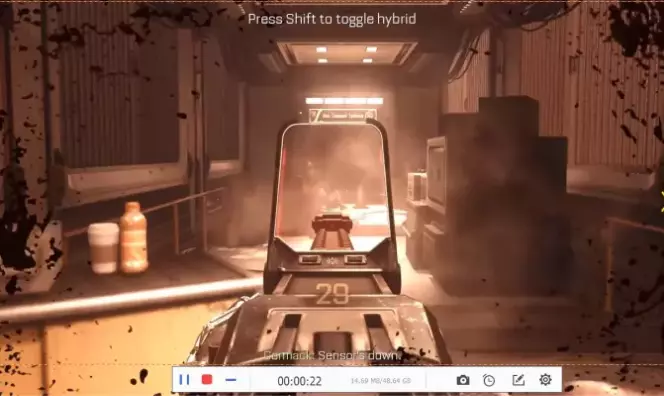 Best for: Feature-packed gameplay recording
Compatibility: Windows 7/8/10, macOS 10.8 and higher
Price: Free trial: from $29.95 a year or $42.95 for a lifetime license
Screen Grabber Premium can record the entire screen, a specific area, just your webcam, or even a small area around your mouse, and it outputs in all major formats, including MP4. The built-in editor allows you to add text, lines, call-outs, and other on-screen items if you want to create a tutorial rather than just capture your gameplay, and the app can also record audio from anything playing on your PC or Mac. The interface is simple and easy to use despite its minimalist design.
4. Fraps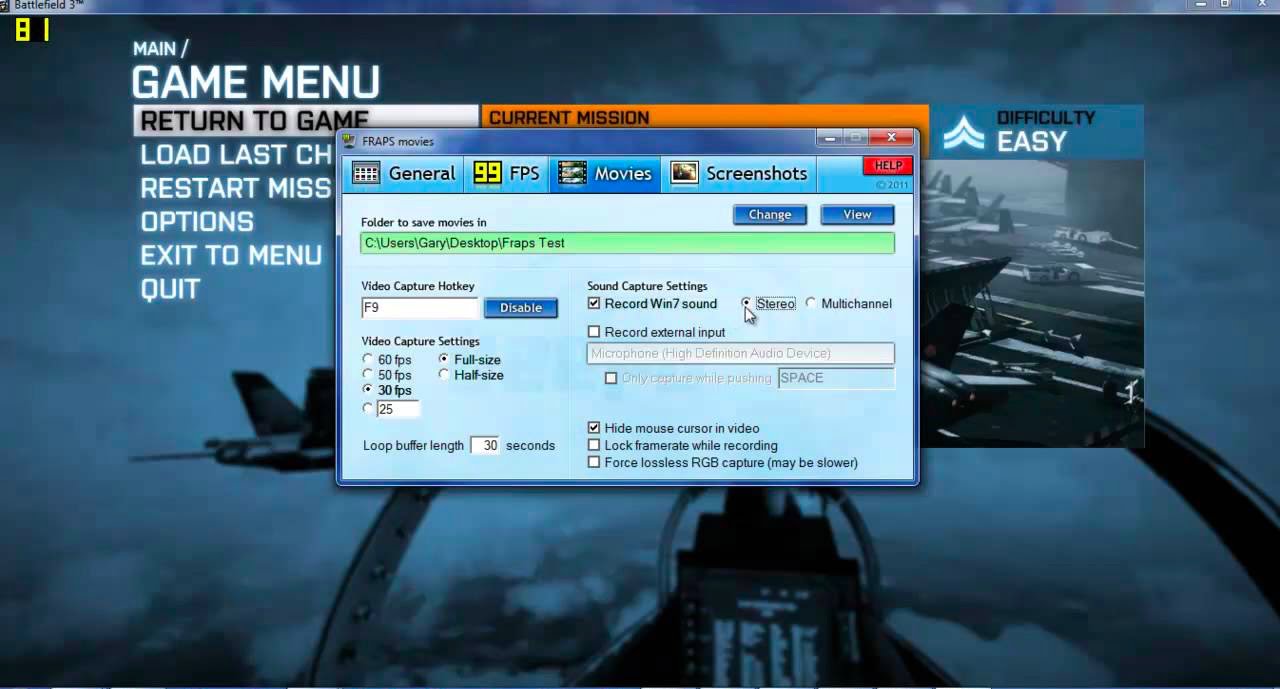 Best for: Older versions of Windows
Compatibility: Windows XP/2000 or later
Price: Free version; full version for $37
Fraps has been around for a while: how many screen recorder apps still list Windows XP and 2003 as compatible? The most recent release of this app was seven years ago, but its age is a benefit if you're running older versions of Windows or need a screen recording app with very low hardware requirements. The free version, on the other hand, is severely limited, and the screenshot feature saves to BMP, which means it's only marginally more modern than having someone draw it on parchment with a quill.
5. NVIDIA ShadowPlay
Best for: GeForce graphics cards
Compatibility: Windows 7/8/10
Price: Free
NVIDIA 
believes 
that 
if 
you 
have 
a 
GeForce 
card, 
this 
is 
the 
game 
recording 
program 
for 
you. 
It's 
specifically 
designed 
to 
work 
with 
your 
graphics 
card, 
and 
it 
includes 
a 
Swiss 
Army 
knife 
of 
recording 
and 
game 
streaming 
features, 
such 
as 
easy 
broadcasting 
to 
Facebook 
Live, 
Twitch, 
and 
Youtube. 
We 
especially 
like 
Instant 
Replay 
and 
Record, 
which 
allow 
you 
to 
capture 
things 
you 
weren't 
expecting 
to 
capture: 
for 
example, 
if 
you 
just 
did 
something 
spectacular, 
you 
can 
hit 
the 
hotkey 
to 
save 
the 
last 
30 
seconds 
of 
gameplay, 
ready 
for 
sharing. 
You 
can 
record 
4K 
HDR 
at 
60fps 
or 
8K 
at 
30fps 
if 
your 
hardware 
supports 
it. 
You 
can 
also 
make 
GIFs 
and 
take 
screenshots 
at 
up 
to 
8K 
resolution.