Choosing the best memory for PC gaming can be difficult. Compatibility issues arise; a plethora of different RAMs are recommended online by more or less equally reliable sources. Will an 8GB RAM suffice, or should you splurge for a 16GB RAM to ensure that all of your games run smoothly? What is the best RAM for Windows 10 gaming? If you're a budget-conscious gamer, you'll need to know what specs to look for when purchasing new equipment. In today's article, we'll go over various RAM options that are suitable for various types of gaming. But first, let's go over some of the key RAM-related terms and some of the most frequently asked RAM-related questions.
RAM Terminology
DIMMs.A physical slot on the motherboard into which RAM is inserted.
Speed. RAM speed is commonly used to refer to RAM processing frequency, which is measured in megahertz (MHz). It has an impact on the number of commands that a RAM can process in one second.
Timings. The number of memory clock cycles required by the RAM to complete a memory controller-requested operation. As a result, the lower these timings are, the better.
CAS Latency. Column Access Strobe Latency measures the delay between the request of the data sent by the memory controller to the RAM and the moment the data becomes available. It is the first number in the list of RAM's timings.
XMP. Extreme Memory Profile is a set of instructions for the BIOS saying at what simultaneous timings, frequency, and voltage RAM should be activated. This profile is designed to optimize overclocking, giving limited access to it without the need to tinker with individual BIOS settings.
Our Top 10 Picks
Ballistix Sport LT 16GB DDR4-3,000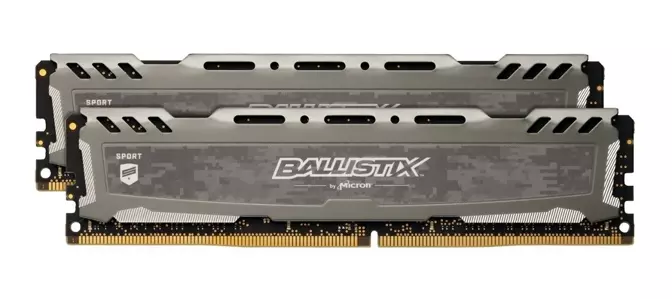 Speed: DDR4-3,000MHz | CAS Latency: 15 | Timings: 15-16-16 | Capacity: 16GB (2x8GB)
This is one of our favorite low-cost RAMs, costing less than many other comparable-speed memories. If you don't want to spend more than $100 on a RAM and need something quick and dependable, the Ballistix Sport LT is the way to go.
G.Skill Trident Z RGB 16GB DDR4-2,400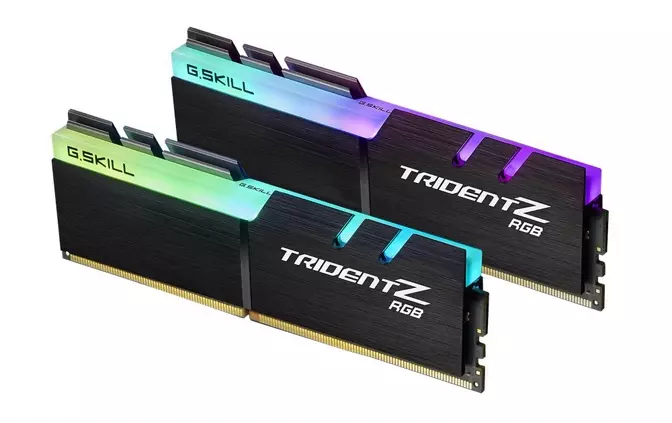 Speed: DDR4-2,400MHz | CAS Latency: 15 | Timings: 15-15-15-35 | Capacity: 16GB (2x8GB)
RAMs with RGB lighting have been popular for a while, and even low-cost models now frequently include RGB systems. However, Trident Z RGB appears to be one of the most elegant among its glittering competitors in this regard. In almost any situation, five individually lit LEDs and a frosted diffuser with a soft glow will look fantastic. The performance matches the style. The speeds of the Trident Z models range from 2,400 to 3,600, so choose the one that best suits you. The memory is capable of reasonable overclocking and allows for tweaking that will give you an extra hundred MHz if you put in the effort.
Corsair Vengeance RGB Pro 16GB DDR4-3,200
Speed: DDR4-3,200MHz | CAS Latency: 16 | Timings: 16-16-18-36 | Capacity: 16GB (2x8GB)
This high-quality, low-cost RAM is unquestionably one of our favorites. Its performance at XMP settings outperforms some faster RAMs across multiple data rates and is one of the most impressive for the price. It supports all kinds of customizable RGB utilities, both Corsair and third-party, and its heat spreaders allow the memory to run at speeds of up to 4,600MHz!
Corsair Vengeance LPX 16GB DDR4-2,666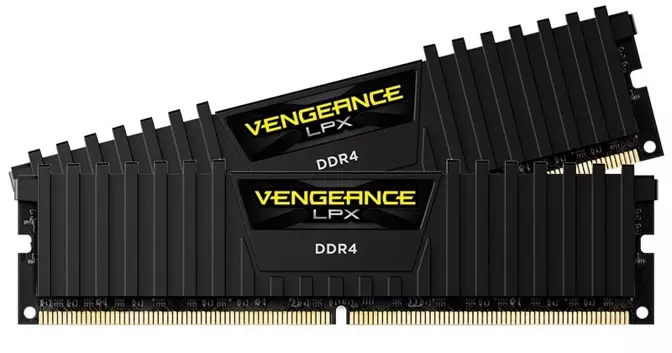 Speed: DDR4-2,666MHz | CAS Latency: 15 | Timings: 15-17-17-35 | Capacity: 16GB (2x8GB)
If somehow the RGB Pro model is too tall for your build (or your taste), here's a great low-profile alternative that will fit almost any setup without sacrificing the performance of its larger brother. Despite its small size, it has an integrated heatsink and benefits greatly from its dual-rank DIMMs. Also, if your motherboard, such as the H370 or B360, is limited to a DDR4-2,666 data rate, this RAM is a good option.
HyperX Predator RGB 32GB DDR4-2,933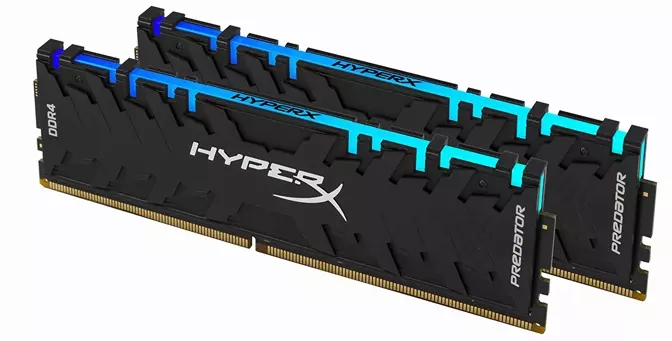 Speed: DDR4-2,933MHz | CAS Latency: 16 | Timings: 15-17-17-39 | Capacity: 32GB (4x8GB)
This 32GB kit clearly distinguishes itself from the competition. While a DDR4-2,933 XMP profile for over $200 may put off typical RAM users who want high speeds "out of the box," overclocking enthusiasts will be pleasantly surprised by this RAM's mind-blowing overclocking capabilities. We'll even go so far as to say it's the best gaming RAM for overclocking we've ever tested. It also includes infrared synchronization of all four modules, which changes color patterns with precise timing
Adata Spectrix D80 16GB DDR4-3,600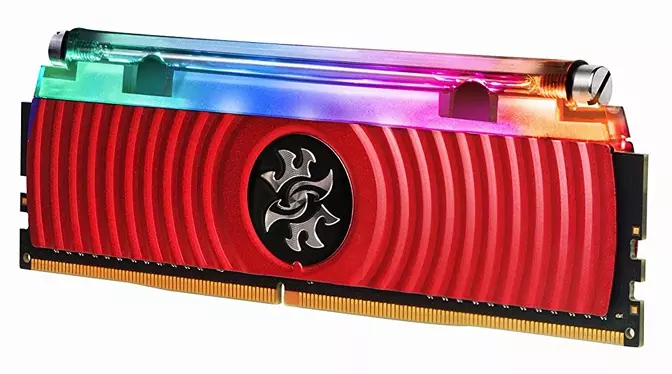 Speed: DDR4-3,600MHz | CAS Latency: 17 | Timings: 17-18-18 | Capacity: 8GB
This precise model is in the midst of the Spectrix D80 line, which ranges from DDR4-3,000 to DDR4-4,133 with 8GB and 16GB options available, so there is plenty to choose from. Unlike the Viper 4 model, the Spectrix D80 goes all-in on RGB lighting and overall design complexity, making it not only a great gaming RAM but also one of the most visually appealing. One feature you might be interested in is the liquid cooling system, which means you can choose a high-speed 4,133MHz model without worrying about it overheating.